A trip with Adrienne to Iceland, including driving the Ring Road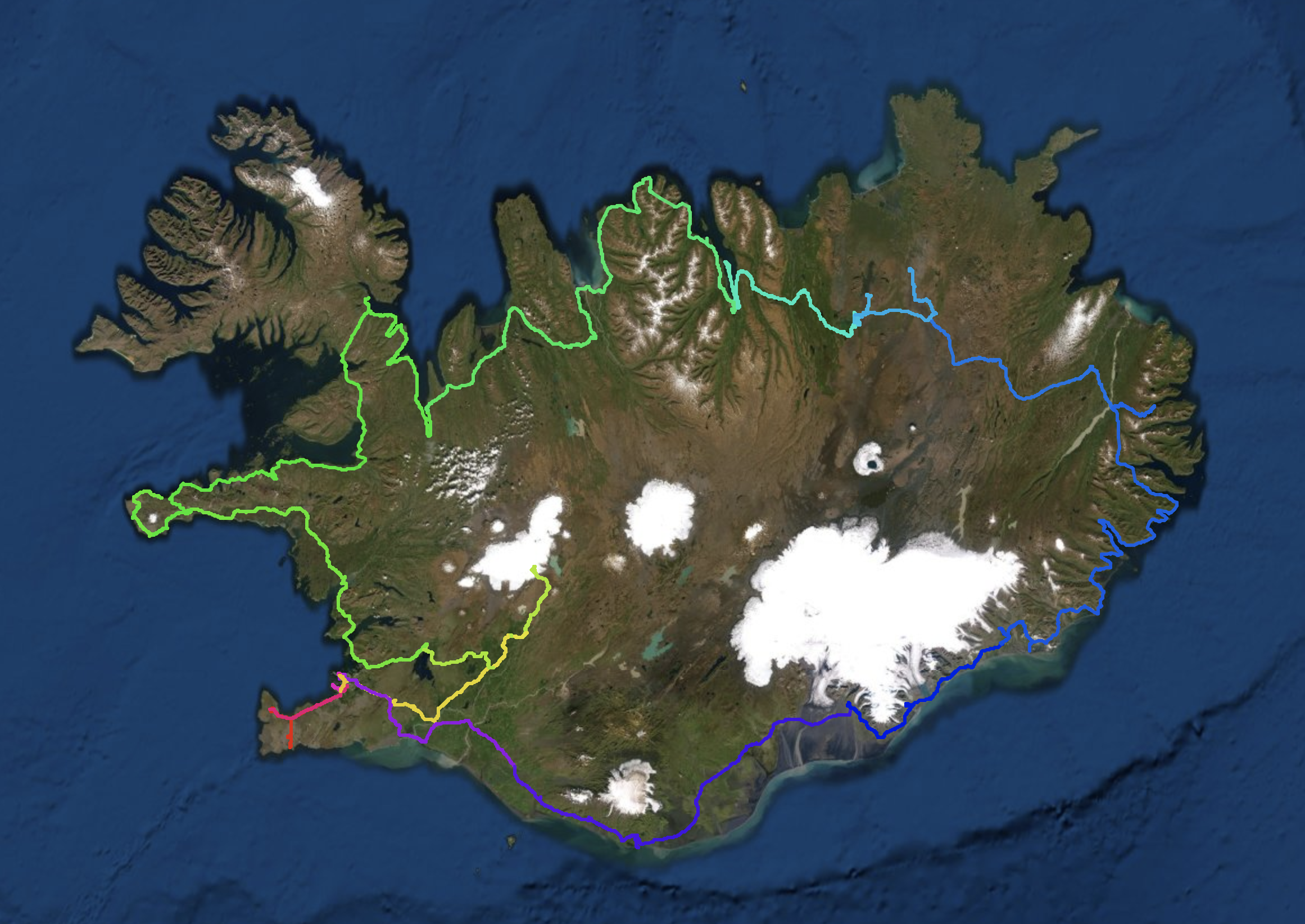 Full Screen Map
After a relaxing post-flight visit to the Blue Lagoon, and a couple of days in Reykjavik, we picked up a camper van and set off on a drive around the country.
For the next couple of weeks, we camped and hiked. We saw raging waterfalls, nearly got blown off of the side of a hill by the wind, walked on glaciers, drove snowmobiles, snorkeled in frigid water between two tectonic plates, luxuriated in steaming water in hot springs, visited grottoes, had our washing freeze, and drank dozens of local beers. We visited geothermal a power station and saw incredible volcanic features.
We saw whales, sheep, cats, huge ravens, ponies, and lots of other birds. We caught a roller derby match. And we saw the northern lights in a spectacular show over a busy harbor.