A trip with the Chunskis to the Republic of Ireland, Northern Ireland, and Scotland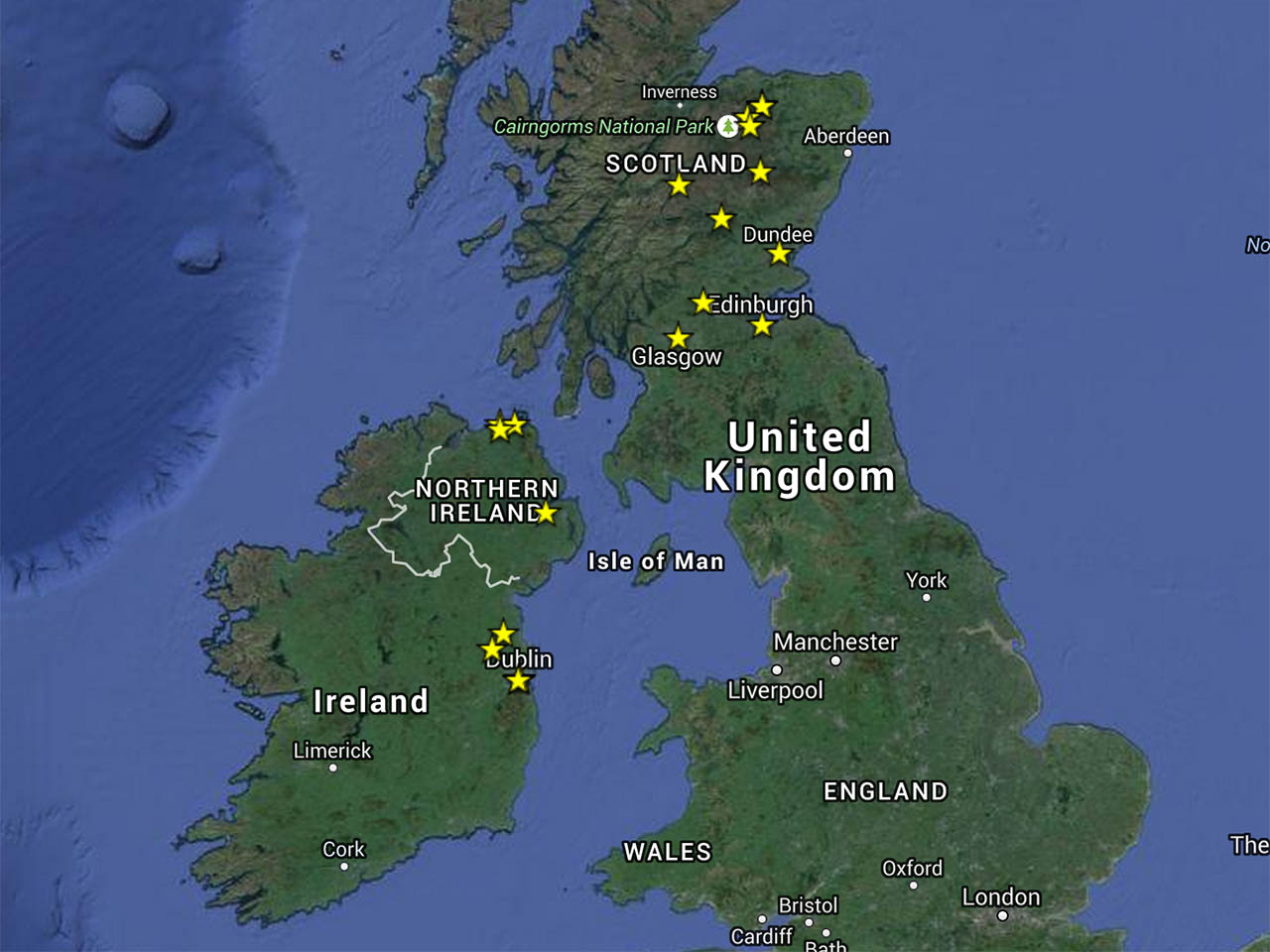 Full Screen Map
I flew to Dublin to meet up with Chris, Jarek, Basil, Felix, Ramon, and Evelyn. We toured Dublin, and the Boyne Valley in Ireland, and Belfast and the Antrim Coast in Northern Ireland. We hopped over to Scotland and visited Glasgow, Stirling, and Edinburgh.
After seeing the Chunskis off, I rented a car and did a quick tour through Dundee up to Speyside, visiting a number of distilleries and soaking up the highland landscapes of Cairngorms National Park.
Along the way, I visited 1 brewery (Guinness), 7 distilleries (Jameson, Bushmills, Royal Lochnagar, The Glenlivet, Glenfarclas, Dalwhinnie, and Edradour), and the Speyside Cooperage, where casks are made and repaired. In addition to the distilleries, I did whisky tastings in Glasgow, Edinburgh, and Craigellachie.