A trip with the Chunskis and Mo to the Balkan Peninsula.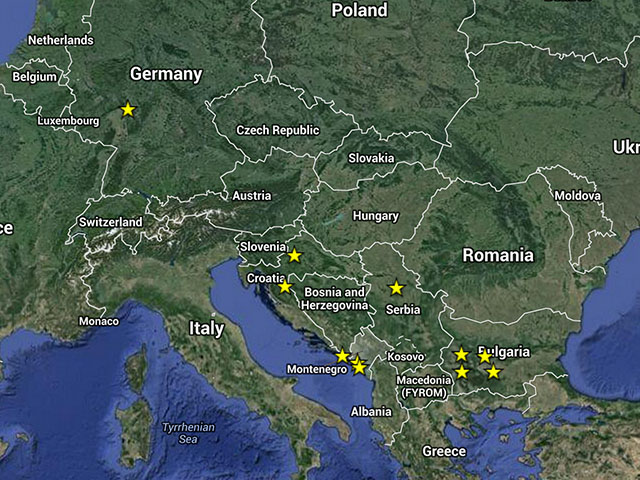 Full Screen Map
I flew to Sofia, to meet up with Chris, Jarek, Basil, Felix, Ramon, and Mo, who'd been traveling in Poland previously. We spent two weeks exploring the capitals of Bulgaria, Serbia, and Croatia, and the city of Dubrovnik, with side trips (our group perfectly fills a mini tour bus) to Rila Monastery, Plovdiv, Koprivshtitsa, the Bay of Kotor in Montenegro, and Plitvice Lakes National Park.
Highlights included seeing the beautiful countrysides of the Balkans with their summer wildflowers in bloom and the coast of the Adriatic, visiting many interesting historical sites, from the Roman era all the way up to the 1950s, walking the city walls of Dubrovnik, visiting the art galleries of Zagreb, kayaking, hiking, eating, and drinking many different kinds of rakija.
My first return flight was delayed, so I ended up spending a day in Frankfurt on the way back.