A safari with Adrienne to Kenya and Tanzania to see all of the animals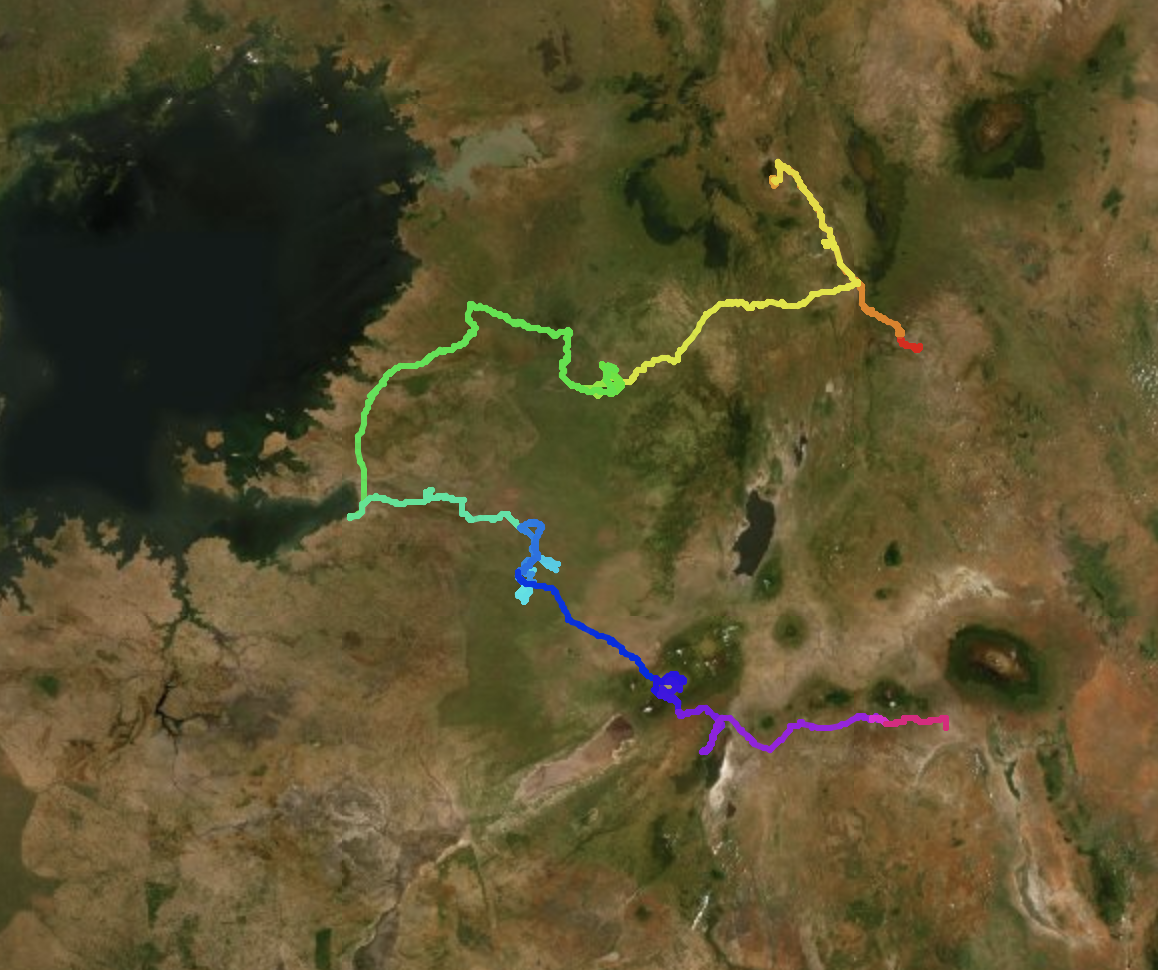 Full Screen Map
This was a non-stop animal-watching trip. We had one day in Nairobi to try to recover from our four flight itinerary, and then it was off in a Land Cruiser to try to spot the amazing wildlife of East Africa.
We spent a week in Kenya, spotting the "big five" (Lions, Leopards, Elephants, Cape Buffalo, and (White) Rhinos) and many different kinds of antelopes. Warthogs were perhaps the most charismatic of all of the animals, though the cheetahs and hippos were up there.
For our second week we were in Tanzania. We had the good luck to have a guide named Erasto, who was as interested in the birdlife as we were, and was great at identifying them with even a glimpse. We saw secretary birds, fish eagles, sunbirds, hornbills, jacanas, four types of vulture, and many others. We also caught a glimpse (at a great distance) of the elusive Black Rhino. In Serengheti, we saw the big five in a single day, and got close up views of three different leopards.
We spent another day at the end of our trip sightseeing in Arusha, eating local food (most of the food along the way was European or Indian), and shopping for the fabulous print fabrics that the region is known for.