A trip with Adrienne to go diving off of the Turks and Caicos islands and exploring Puerto Rico.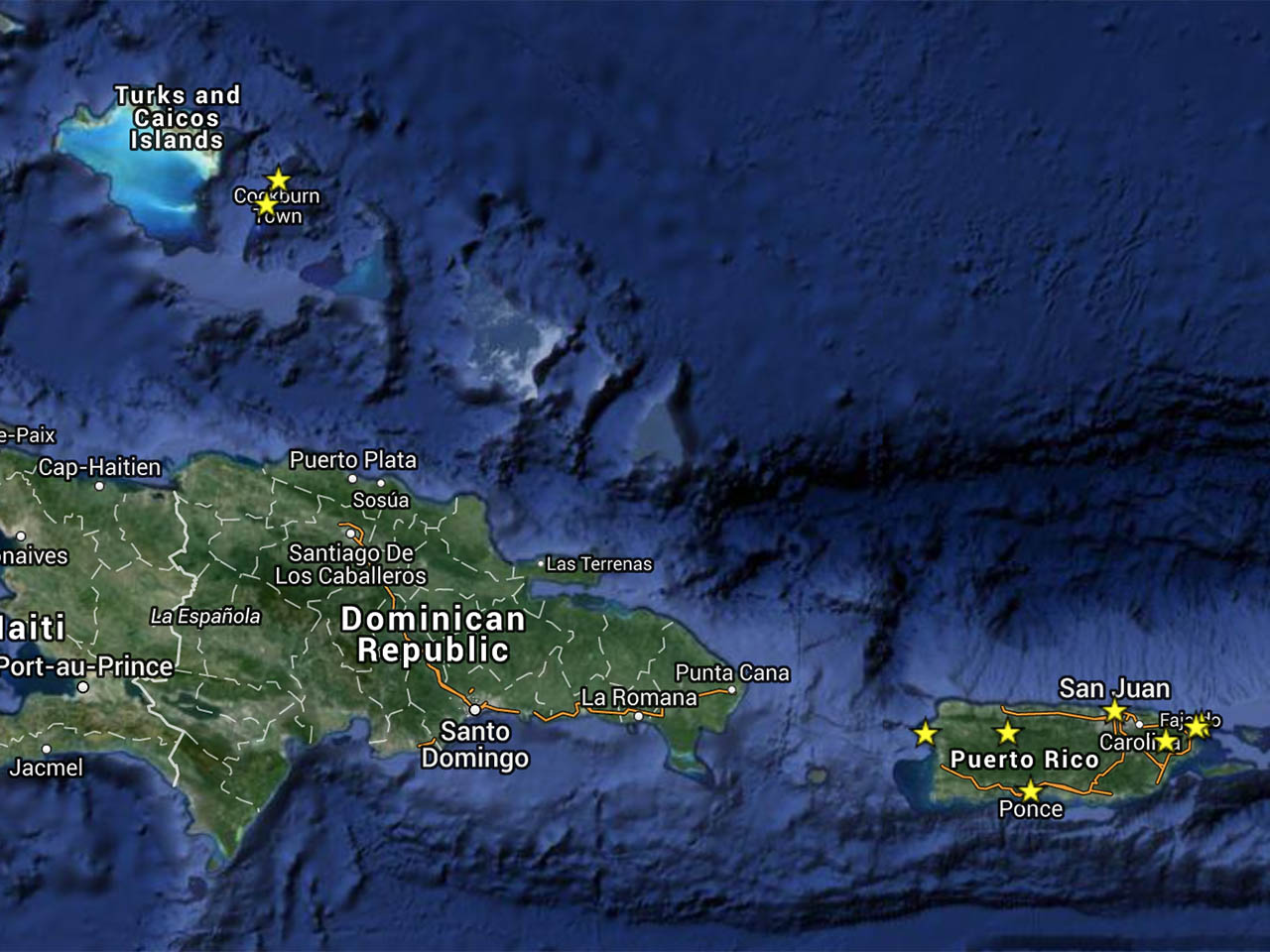 Full Screen Map
Adrienne and I flew from Dallas to Charlotte to Providenciales to Grand Turk to Salt Cay. We spent a week there diving and snorkeling off of Salt Cay and Grand Turk, and then flew to Puerto Rico.
In Puerto Rico, we walked around Old San Juan, visiting two of its famous fortresses. We drove down to Ponce, and explored the southwest corner from there. We did a couple more dives in Rincón in the northwest corner, and visited the Radio Telescope at Arecibo before driving to Fajardo in the northeast corner. We did some hiking in the El Yunque National Forest and saw Puerto Rico from above. We spent our last day on a sailing and snorkeling trip out to Cayo Icacos, and then visited the Laguna Grande Bioluminescent Bay.