A trailer camper trip with Adrienne to visit two National Parks and Seattle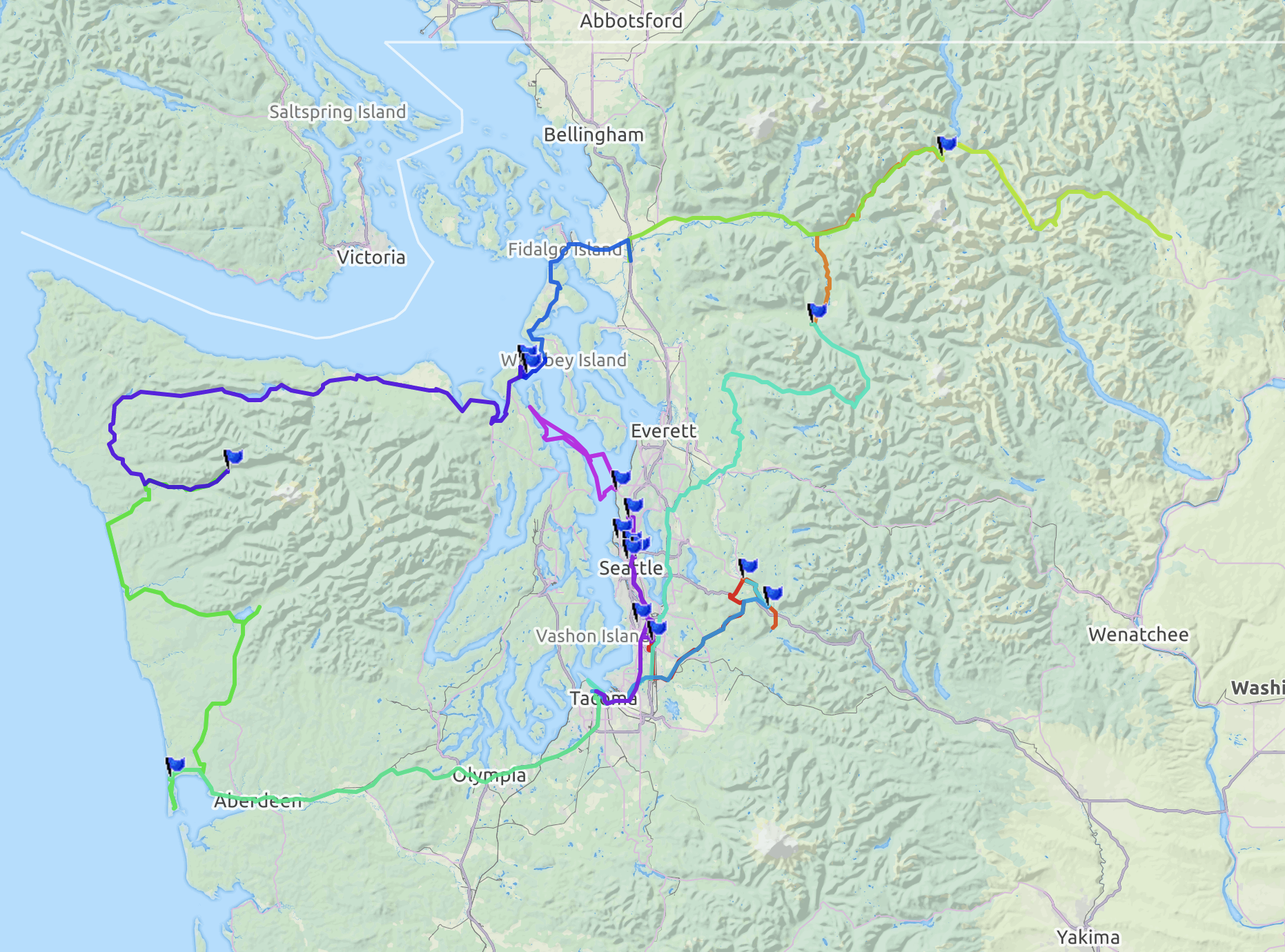 Full Screen Map
Our first trip towing a trailer. We rented a ridiculously large truck (because it's hard to rent a reasonable vehicle that you can tow with) and picked up a 16ft Scamp trailer in Tacoma and then took it into the north Cascades.
It's surprisingly difficult to get to North Cascades National Park proper, but the National Park complex has several other units. We camped in Ross Lake National Recreation Area and visited parts of the surrounding National Forests. One of our hikes took us into the park itself, but it was our most gruelling day.
After North Cascades, we crossed the state (with a stopover in a state park in Port Townsend) to Olympic National Park. We hiked in the rainforest there and saw a surprising number of mammals (including elk and bats) and along the coast and saw an unsurprising number of seagulls.
After another stopover at a state park we dropped off the trailer and truck and spent about a week in Seattle, seeing friends distantly and indulging in good food and drink.
We went on some hikes: