A trip with Adrienne to go diving in the Maldives, with stopovers in Dubai.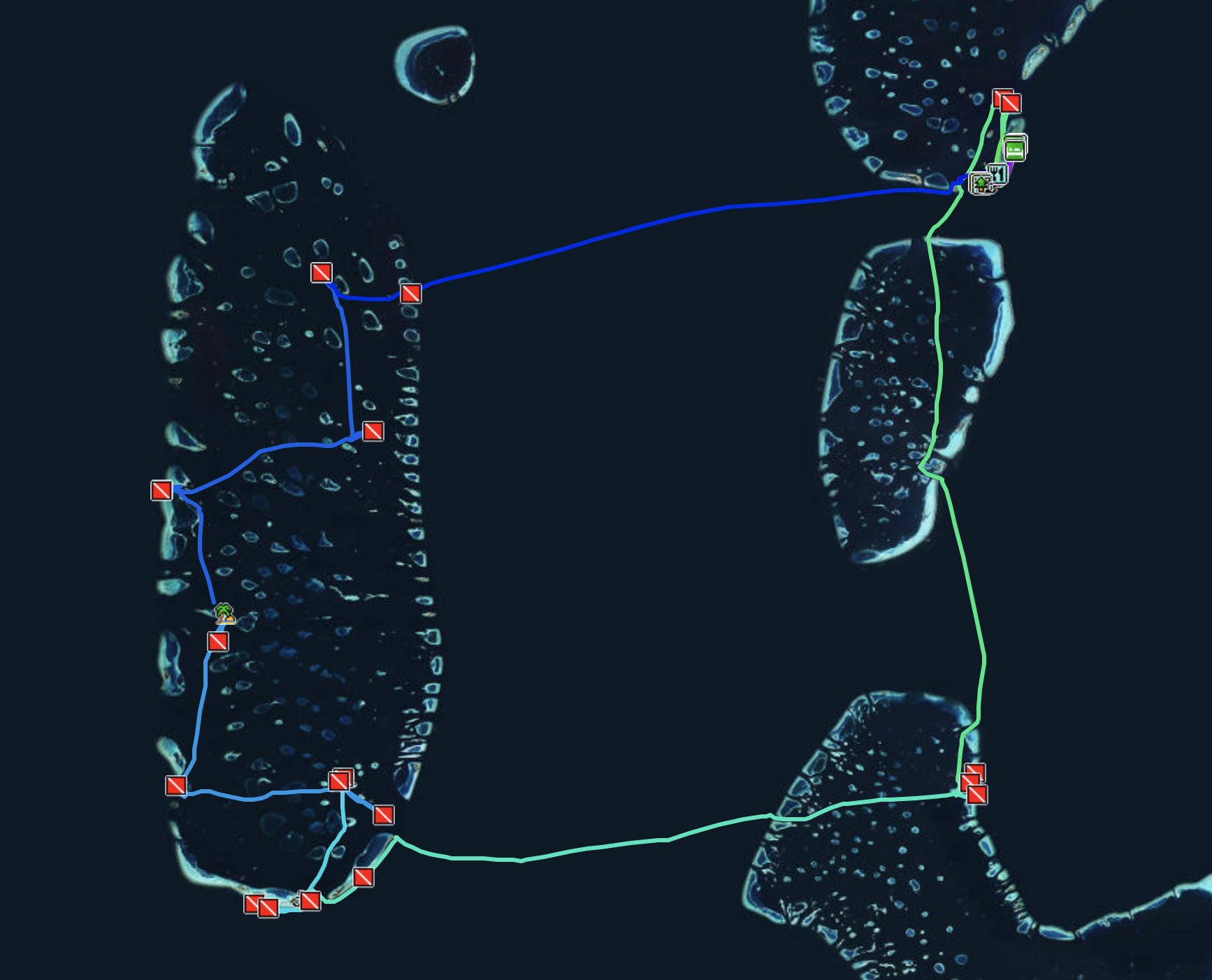 Full Screen Map
We spent most of our time in the Maldives on a liveaboard, doing 3-4 dives per day. Diving highlights included a dozen manta rays, an octopus or two almost every day, scores of mobula rays, more kinds of moray than we could distinguish, mantis shrimp, batfish, nudibranchs, lots of small sharks, stonefish, bizarre giant sea cucumbers, a Napoleon wrasse, schooling remoras and barracudas, a leopard shark, giant angelfish, and pinnacles with pretty coral and sea fans.
We saw a whale shark while snorkeling, and hundreds of spinner dolphins from the boat, and flying foxes, crabs of all sizes, and a skyful of stars while we were having dinner on a desert island. Adrienne petted a lot of street cats on Hulhumale.
We ate very well on the boat, thanks to Chef Ranjit, who read us our menu each night. The Maldivian and Sri Lankan food was the best, including mas huni and kiri bath.
We stopped in Dubai in both directions, for 14 hours and 3 days. There was very tasty Syrian, Lebanese, and Pakistani food. The view from the 148th floor of the Burj Khalifa was very impressive, and the dancing fountains and light show at the base were surprisingly good.
We got out of the city a little bit, to visit the Desert Conservation Center and see oryxes and gazelles, and stopped by the Falconry Center to see hunting falcons.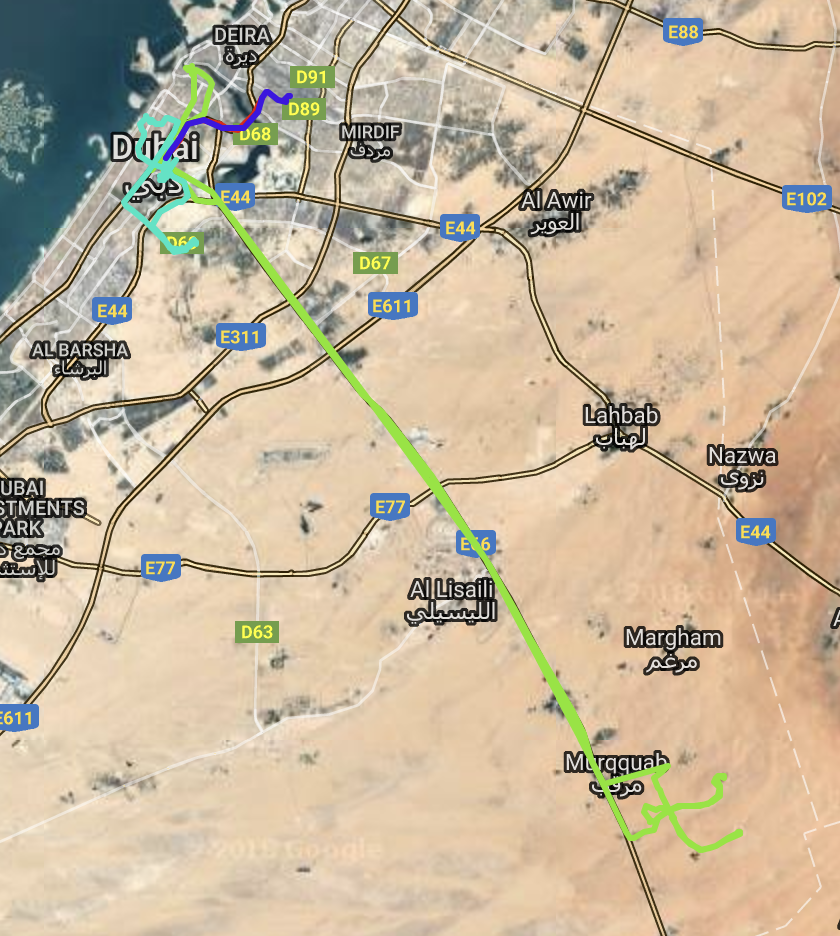 Full Screen Map